UPDATED AT 6:00PM!!!

what a busy week it has been! the only scrappin' i've had a chance to do was making a card for ryan's 15th birthday. i did manage to spend a lot of time trying to further perfect my blog. let me know if you like the changes! oh . . . and i got to fill up my new organizer!!!!!

i've made a few changes to my blog. earlier in the week i figured out how to add captions to my pictures. still need to go back and caption previous posts . . . but that will have to be on another day! i have also added a comment form directly to the bottom of my posts. soo many people have been looking at my blog . . .but no one's talkin' to me ::pouting in corner:: so i have made it much easier for you to talk to me and let me know what you think! feel free to leave me a comment . . . i don't bite! i have also changed my main page so that only a small pararaph shows on the main page with a read more link if you are interested in reading more or seeing the photos i have attached. finally . . . i moved some of my links . . . pasts posts, to die for, and labels, are all under the post now instead of to the right. it works perfect on the main page but you have to scroll down past the comment form on the post pages. no worries . . . if you don't want to scroll that far once in the post, just close the window that popped up with the post and it will take you back to the main page!

yesterday was ryan's 15th birthday. we had a few of his friends over for pizza and cake. he wants a guitar for his birthday cuz he and his friends want to start a band! YIKES!!! luckily they will have to play at the drummer's house . . . hehehehehe!! he is going down to fresno for the weekend to see his mom and brother, so we will get his guitar for him sometime next week. he has been messing around on one of his friend's guitars and sounds pretty good . . . so i can't wait to for him to take lessons! oh . . . new scrappin' opportunities too. . . ooooooooooooooooh . . . now i have a reason to buy the rock star paper by dcwv!!! LOL!!! here's the card i made for ryan. i got the inspiration from a card i saw on twopeasinabucket but i don't remember who did the original and can't find it . . . sorry!

bday card for ryan
by {pam}
inspiration from twopeas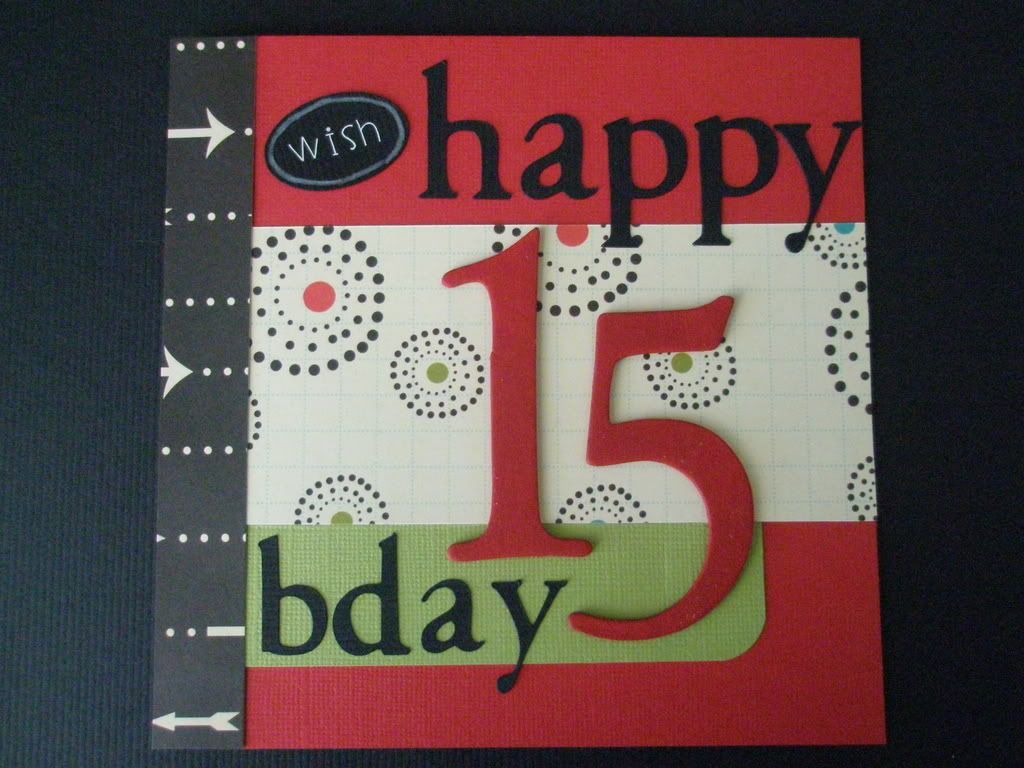 so . . . earlier in the week richard brought home this awesome storage container with 18 drawers in it. don't rush out and try to find one. it's original use is to store coffee packets in offices. one of his customers was going to throw it out so he snagged it for me. (i know . . . i know . . . what a catch!!!) it is perfect for holding my ribbon and paints. i have spent all week organizing this and am soooooo happy with the results.

ribbon and paint storage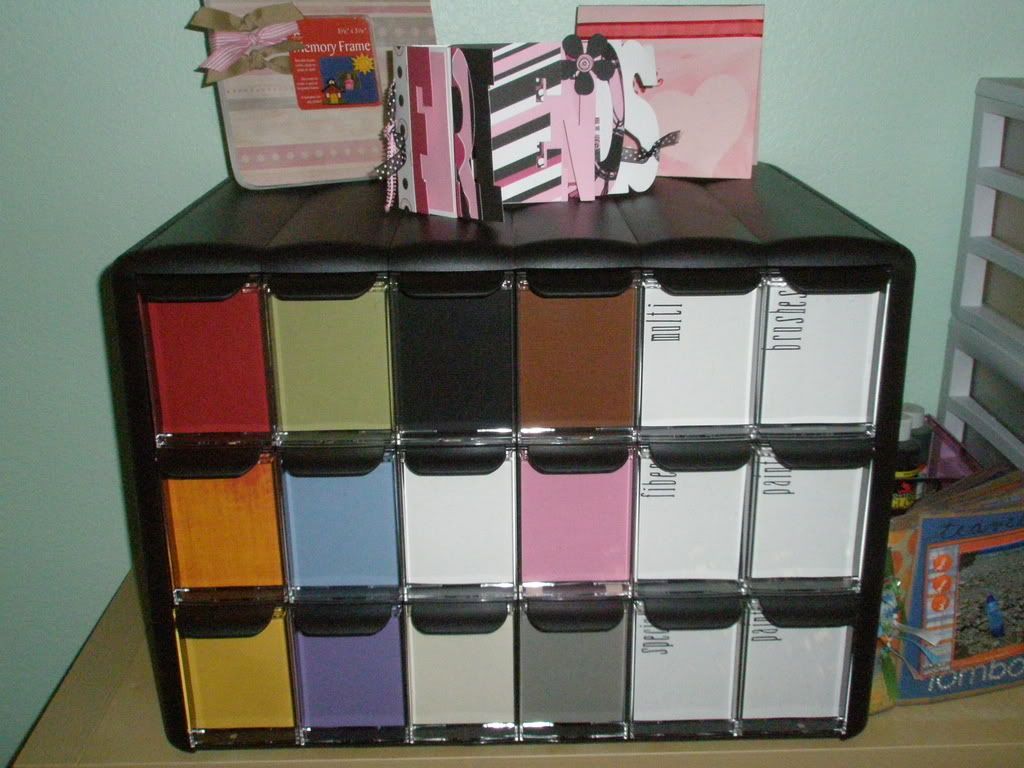 fits perfect on my expedit shelf

ribbon drawer

paint drawer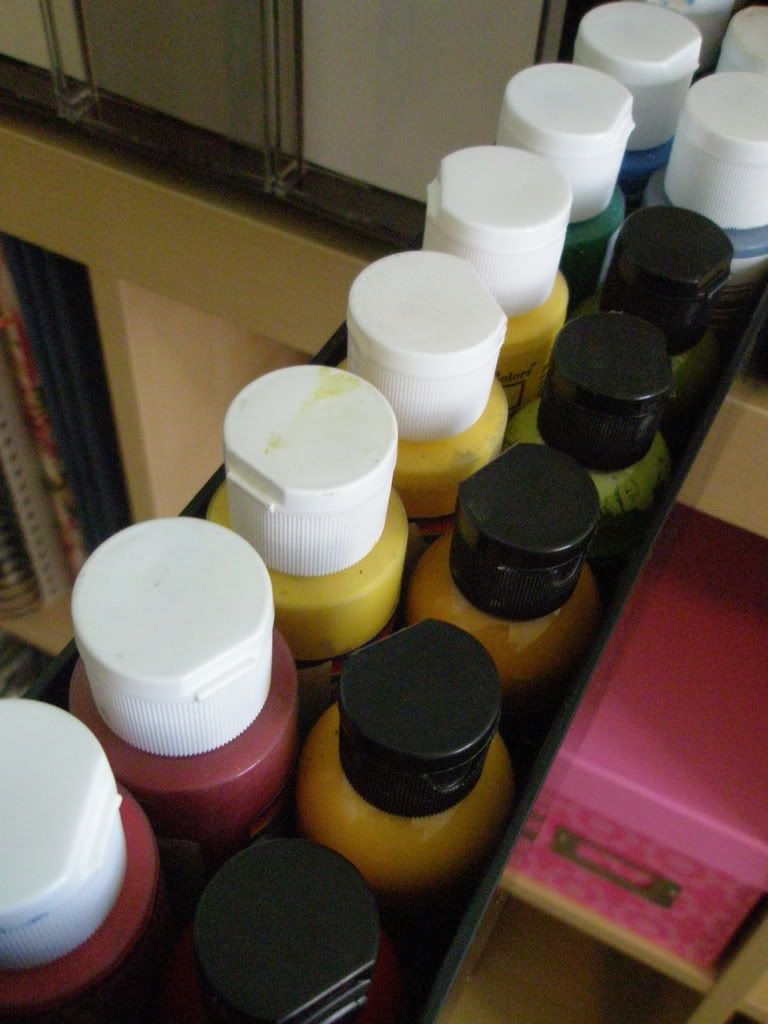 tonight i am going to meet some more new friends in my neighbor who scrap. i am sooooo excited. so . . . i guess that means i better get my act together and figure out what i'm going to work on! off to plan my layouts (and pay bills . . . ugh) . . . so go create something!!! :-x

got home from paying bills and my new ott-lite had come in!!! wooooo hoooooo! it is soooo bright! can't wait to scrap with it!

and here's a little humor at my expense . . . my online name on another forum is pirish. if you know me . . . you know how i got that name. anyway . . . someone on that forum sent me a link to a t-shirt that says "kiss me i'm pirish". i thought to myself . . . why would that be on a t-shirt?!?!?! so i did some research . . OMG!!!! tooo freakin' funny!!! here are the definitions for pirish:

1. the language of pirates!

2. a group of irish individuals who roam the high seas in search of plunder.

3. A pikey whom is also irish. Also known as the worst kind of pikey. usually drunk on irish whisky and tends to smell of cow fart.

in case you don't know what a pikey is:

used to describe anyone who lives in a caravan or shares the same values and "culture" of "the travelling community", and whose main sources of income are as follows:

stealing cars, flogging roses in pubs for "childrens' charities", nicking lead off roofs, burgling garden sheds, blagging entry to old peoples house to rob them, doing dodgy tarmac jobs ("we've got some black stuff left over from a job up the road"), sometimes with mint imperials used as a substitute for white chippings, or, reportedly, using snow to lay slabs on when the sand ran out, stealing your bollocks if they weren't in a bag and anything else that's not nailed down and anything that is nailed down but will fit in the back of an untaxed transit when nobody's looking.

that last definition of pirish is a hoot . . . richard always wondered where that smell came from! LOL!!!